Biomedical researchers need strong scientific communication skills to combat rising skepticism and misinformation. Robust communication skills also help secure funding, support recruitment of research staff and study participants, and increase the impact of research findings on human health. Yet few researchers are afforded the opportunity to formally build these skills. The Richard and Susan Smith Family Foundation and HRiA recently embarked on an innovative approach to address the communications challenge researchers face.
Since 1991, the Smith Family Foundation has supported 218 scientists with research funding totaling $50.4 million. HRiA has partnered with the Foundation since the inception of this work, providing expert grantmaking and biomedical research consulting to optimize their investments and impact. In 2021, the Smith Family Foundation asked us to ideate new methods of researcher support, beyond financial grants. This inquiry led to the launch of a foundational communications training initiative. Through targeted scientific communications training and coaching, this endeavor equipped researchers with skills to convey their scientific ideas in clear and engaging ways. This project resulted in the production of a compelling, professional video for the researchers. The videos feature each researcher using their elevated communication skills to shine further light on the significance of their work.
We are thrilled to present the first cohort of videos featuring the Smith Family Foundation's early-career biomedical grant recipients. These videos showcase the talent and groundbreaking research undertaken by these exceptional researchers.
Excellence Awardees
The mission of the Smith Family Awards Program for Excellence in Biomedical Research is to launch the careers of newly independent biomedical researchers with the goal of achieving medical breakthroughs. Excellence awardees explore fundamental questions about biology using approaches spanning disciplines such as biology, physics, chemistry, computer science, and engineering.
---
Alleviating antifungal resistance to strengthen agricultural resiliency
Sibongile Mafu, PhD, 2018 Excellence Awardee
Assistant Professor of Biochemistry and Molecular Biology, University of Massachusetts – Amherst
Fungal diseases are a growing threat to plants, animals, and humans in a myriad of ways. Dr. Sibongile Mafu wants to understand how plants adapt to their changing environments and use that knowledge to ensure the sustainability of our food system. "Understanding that enables us to be able to build more resilient plants that are going to be able to adapt to the different climate changes and other challenges we may be facing."
Find out more about Dr. Mafu's work.
---
Investigating the boundaries of biology by observing shapeshifting parasites
Lillian Fritz-Laylin, PhD, 2019 Excellence Awardee
Associate Professor of Biology, University of Massachusetts – Amherst
According to Dr. Lillian Fritz-Laylin, over 99% of organisms in our world are underexplored. She and her lab are evaluating the shapeshifting mechanisms of two specific parasites to find out if existing scientific knowledge applies to these parasites—or if they are governed by a completely different set of rules.  "We get to see something that nobody's ever seen before. It's intoxicating."
Watch Dr. Fritz-Laylin's pitch for parasites.
---
Determining the trajectory of COVID-19 pathology via nasal swab
José Ordovás-Montañés, PhD, 2019 Excellence Awardee
Research Faculty, Division of Gastroenterology, Boston Children's Hospital
Dr. José Ordovás-Montañés and his colleagues did not know that they would be studying SARS-COV-2 when this work began, as it didn't yet exist. Their work evolved to study the differences in the nasal cells collected through the nasopharyngeal swabs used to diagnose COVID-19 infections, yielding fascinating results.
Learn about Dr. Ordovás-Montañés' discoveries.
---
Using microbes to prevent and treat disease
Babak Momeni, PhD, 2017 Excellence Awardee
Assistant Professor of Microbial Systems Biology, Boston College
Not all microbes are disease-carrying enemies, according to Dr. Babak Momeni. From bench science to mathematical modeling, his lab is exploring microbial interactions and how they might be useful in the prevention and treatment of antibiotic resistant illnesses.
Hear how Dr. Momeni and colleagues are figuring it out.
---
Investigating the intricacies of cancer cell division
Amity L. Manning, PhD, 2017 Excellence Awardee
Associate Professor, Department of Biology and Biotechnology, Worcester Polytechnic Institute
"There's still so much we don't understand about how cells divide," says Dr. Amity Manning. She and her colleagues are working to understand the details of cell division as well as how this process goes awry. Their findings could inform the development of powerful cancer therapies.
Learn about cell division from Dr. Manning.
---
Understanding the human brain through the neural patterns of fruit flies
James Jeanne, PhD, 2019 Excellence Awardee
Assistant Professor of Neuroscience, Yale University
Dr. James Jeanne believes that the future is bright for people who have lost brain function. His lab is striving to break the "neural code," making it possible to interface with the brain. And they're doing it by examining the neural networks of fruit flies.
Discover what drives Dr. Jeanne.
---
Transforming treatment for drug-resistant cancer
Bryan Q. Spring, PhD, 2017 Excellence Awardee
Professor of Biomedical Physics, Northeastern University
Professor Spring's calm approach impacts both the energy in his interdisciplinary lab and his vision for the future of oncology.
---
Odyssey Awardees
The Smith Family Foundation Odyssey Award was created in 2017 to fuel creativity and innovation in junior investigators in the early-stage research. The Award supports the pursuit of high impact ideas to generate breakthroughs and drive new directions in biomedical research. Odyssey awards fund high-risk, high-reward pilot projects solicited from junior faculty in the Greater Boston area.
---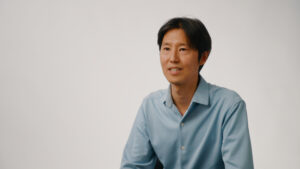 Investigating how mechanical forces regulate the function of proteins
Wesley P. Wong, PhD, 2019 Odyssey Awardee
Associate Professor, Harvard Medical School
"My lab develops ways to look at, visualize, and manipulate molecules in order to understand how they work and how they fail with disease," says Dr. Wesley Wong. Their findings may lead to new treatments for a variety of diseases, including cancer and diabetes.
Discover Dr. Wong's innovative approach.
---
Examining how the brain-gut connection relates to digestive disorders
Meenakshi Rao, MD, PhD, 2020 Odyssey Awardee
Boston Children's Hospital
The digestive system has its very own branch of the nervous system. Dr. Meenakshi Rao's lab aims to expand our understanding of how it works to inform the diagnosis treatment of digestive disorders. "My hope is that we can build on some of these observations we're making in the lab and apply them to advancing human health in very tangible ."
---
Exploring how nature optimizes cellular function
Gene-Wei Li, PhD, 2016 Excellence Awardee and 2020 Odyssey Awardee
Associate Professor of Biology, Massachusetts Institute of Technology
"Oftentimes, what makes a cell have a disease is the amount of proteins that are dysregulated," says Dr. Gene-Wei Li. This is why he and his lab are working to glean information from genomic data to better understand protein production and cellular function.
---
The science of limb regeneration
Jessica Whited, PhD, 2013 Excellence Awardee and 2019 Odyssey Awardee
Assistant Professor of Stem Cell and Regenerative Biology, Harvard University
Over 2 million Americans have undergone limb loss. Nonetheless, prosthetic technology is still too limiting for Dr. Whited's taste. Her lab's study of salamanders could lead to the ultimate innovation—full limb regeneration.
---
The Smith Family Awards Program for Excellence in Biomedical Research and the Smith Family Foundation Odyssey Awards continue to launch careers and fuel creativity and innovation in early-career researchers. We are proud to showcase this innovative capacity building project and look forward to following the exciting research careers of these inspiring grantees.