Dear HRiA friends and colleagues,
Happy New Year to you all! January affords us the opportunity to reflect on the past year and set goals for the future. As we begin this new decade, I'd like to take a moment to think back on HRiA's accomplishments and our path ahead.
One of the most significant moments in our recent history as a public health institute and active community partner was our collective victory in the Fight All Flavors campaign, which led to Massachusetts being the first state to ban flavored tobacco products. This effort illustrates our organization's commitment to addressing persistent health inequities through organizing and advocating for policies that dismantle institutional and structural racism. Like others in our field, we recognize that previous strategies promoting behavior change, while critical, are insufficient.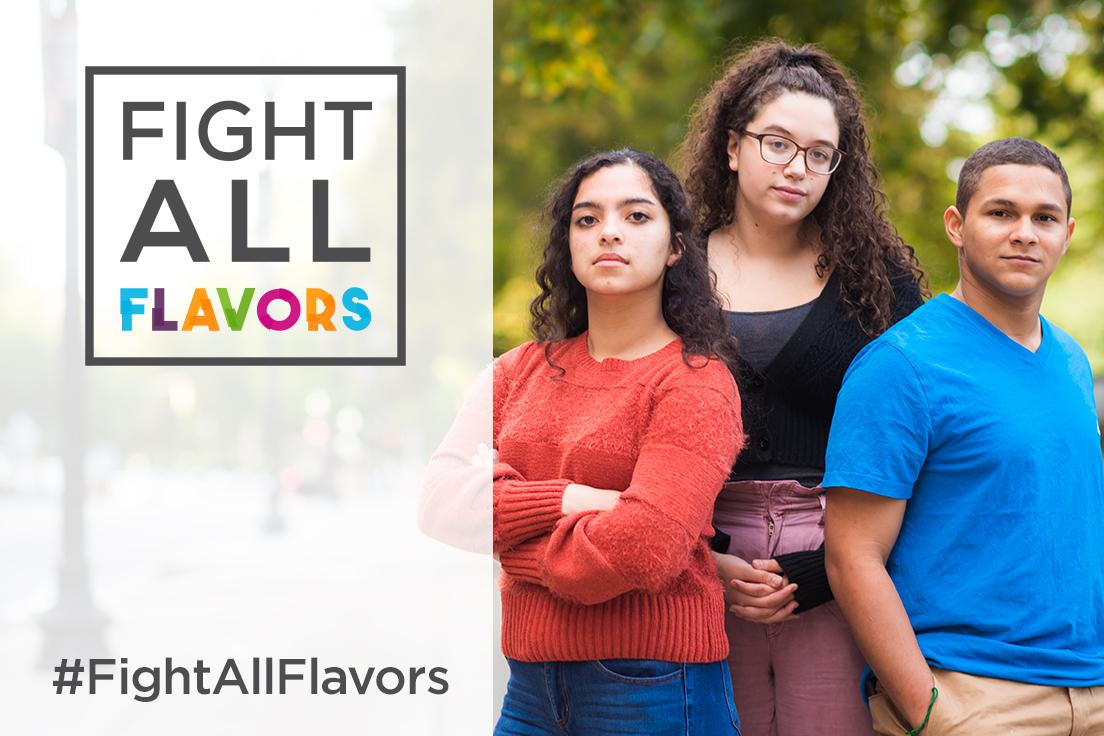 Policy and systems change work isn't new to HRiA. Programs like the New England Asthma Innovations Collaborative that created clinical-community linkages and advanced payment reform and The 84, our state's youth tobacco prevention program, have been successful in building capacity, transforming practices, and changing policy at the organizational, local, and state levels. We're now at a threshold where we can build on our history to identify and advance policy and systems change to dismantle institutional and structural racism and address the underlying causes of inequitable health outcomes.
In the Fight All Flavors campaign, we mobilized community support for a statewide ban on flavored tobacco products by directly engaging with communities who have long been targeted with predatory marketing practices by the tobacco and vaping industries. Our staff created and facilitated trainings about the history of race and tobacco and led discussions about how industry tactics have created products–menthol cigarettes, in particular–that are disproportionately marketed to and used by people of color, especially African-Americans. Collectively, we urged decision-makers to include menthol, mint, and wintergreen products in legislation to ban flavored tobacco products. Together with our partners, young people, community leaders and elected officials, we are promoting policies and transforming systems that will get at the root of health inequities.
The Fight All Flavors campaign was just one step–there's more work to do. In the coming year, we will be proactively seeking opportunities to build additional strategic partnerships, identify policy levers, and use our skills in advocacy, policy making, and community organizing to achieve the healthy and equitable communities that we envision.
As we continue to grow and operationalize our commitment to health and racial equity, we are thrilled to be investing resources to build our internal capacity to directly address health equity and racial justice. I am pleased to share that as of January 2020, Brittany Chen, DrPH will step into a new role as the Managing Director of Health Equity. Dr. Chen has been with HRiA since 2006 and has led us in articulating and operationalizing HRiA's health equity approach, including developing, communicating, and implementing our shared definition and framework. Dr. Chen will be joined by Jamiah Tappin, MSW as Associate Director of Healthy Equity. Ms. Tappin joined HRiA in 2012, is the co-chair for HRiA's Equity and Inclusion Team, and has been co-leading the development and implementation of our internal plan. Both Brittany and Jamiah lead and contribute to many health equity-focused initiatives and will guide our thought leadership in this space.
Thank you all for joining us on this journey. We're so excited for the year ahead and the opportunity to work with you toward our shared vision.
Warm regards,
Steven